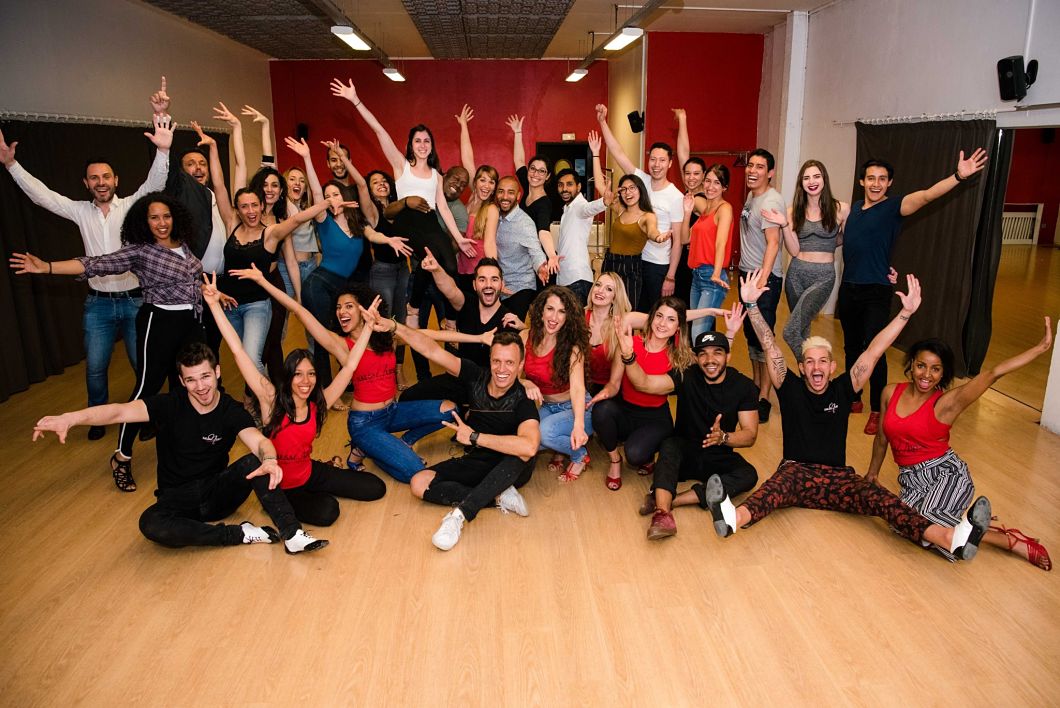 Where to take salsa lessons in Paris ?
Are you a foreigner and looking to take salsa, bachata or kizomba lessons in Paris? You are definitely in the right place!
Are you a foreigner and looking to take salsa, bachata or kizomba lessons in Paris ? You are definitely in the right place!
Paris is, without doubt, the city of abundance. There is a very wide choice in terms of shows, restaurants, shopping, sports, dancing… The capital has countless micro communities eager to practice their hobbies.
In this article, we provide you with all the elements you will need to take salsa lessons in Paris and have fun in a dedicated evening.
 SalsaNueva : The cosmopolitan Parisian Latin dance school
Do you want to take salsa lessons in an international atmosphere?! SalsaNueva is "the place to be". This school has many English-speaking and Latino foreigners. Indeed, Latin dances are without borders, and the students of SalsaNueva have understood this! The atmosphere is very cosmopolitan and that is what makes this institution so charming.
In addition, all classes are supervised by a couple of dancers: a man and a woman. Thus, absolutely all students are represented and can take an example from either a female or a male model.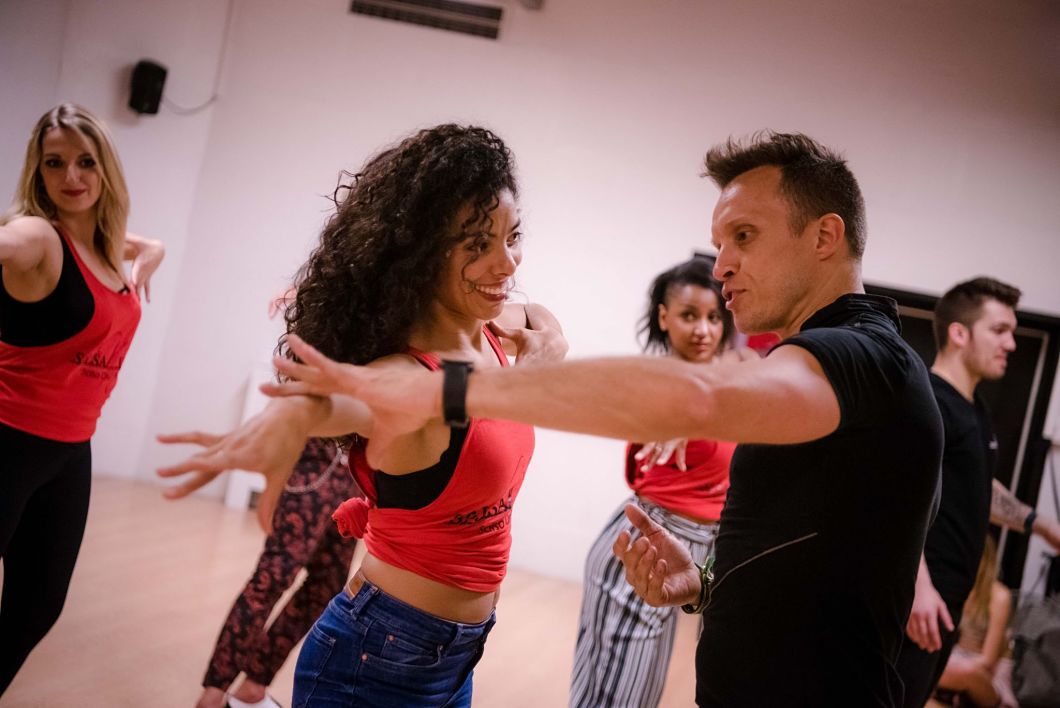 The 3 big advantages of the SalsaNueva school
Beginner courses all year round: one of the biggest benefits of this school? You can learn Latin dances all year round. Indeed, every Sunday, initiation level courses are offered. It is therefore useless to wait desperately for the start of the school year to start learning the basic steps. SalsaNueva is one of the few schools to offer it. Once you have mastered the basics, you can freely take it to the next level.
An ultra-flexible schedule: the school offers Puerto Rican, Cuban salsa, bachata and kizomba lessons 7 days a week! The proposed schedule will inevitably end up sticking to your schedule (even for people whose schedule changes constantly!).
No need to come with a partner: thinking that it is necessary at all costs to come accompanied to learn couple dances is a received idea! Alone or as a couple, you will find partners directly at the school. Moreover, parity is almost systematic!
 Two types of salsa taught
In Paris, there are two kinds of salsa: Cuban salsa and Puerto Rican salsa.
Cuban salsa is characterized by movements in an arc, using crossed steps. Of course we turn, but it is always about walking turns where there is no dance line to respect. Also, learning is facilitated by the absence of the constraint of the line found in Puerto Rican salsa. The spirit of Cuban salsa is friendly and dynamic.
Puerto Rican salsa, on the other hand, is all about technique, elasticity and elegance. Here, the movements take place in an imaginary corridor. In other words, the displacements are linear. At times, the partners let go and take free steps while playing with the music, while keeping a certain complicity.
Anyway, these two types of salsa will satisfy any salsa music aficionado. Cuban salsa and Puerto Rican salsa are two very different but complementary energies. These two communities are very well represented at parties in Paris. Moreover, salsa is far from being the only Latin dance highlighted. Bachata and kizomba are, in turn, experiencing a meteoric rise and are also very much in the spotlight in Paris and its inner suburbs.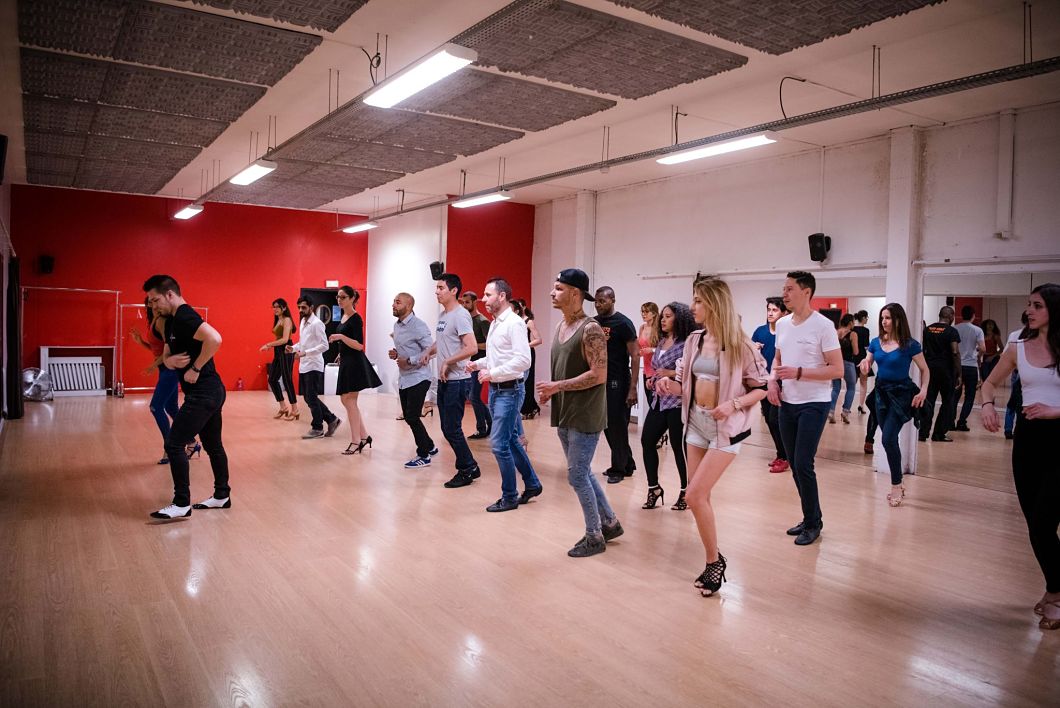 Where to go salsa dancing in Paris?
Although there are others, we can mention these three key places:
To find out about new dance events in Paris, we strongly advise you to read the articles : The 6 best bachata parties in Paris / The 7 best salsa parties in Paris / The 5 best kizomba parties in Paris
If you have any questions about our Puerto Rican salsa, Cuban salsa, bachata or kizomba lessons, don't hesitate to contact us directly by email: Cette adresse e-mail est protégée contre les robots spammeurs. Vous devez activer le JavaScript pour la visualiser. or by phone/whatsapp : +33 7 82 61 31 25.
We speak French, English and Spanish!
See you soon, dear readers!